Innovatie in het voetbal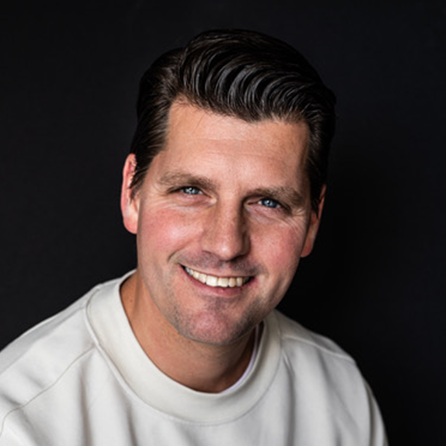 Titel innovatiesessie: "Innovatie in het voetbal"
Spreker: Harald Hofstede (Chief Commercial Officer bij Inmotio)
Over de innovatiesessie
"Let's code the future of football!"
Inmotio is trotse innovatie partner van de KNVB Campus. Naast het leveren van verschillende diensten aan de vertegenwoordigende elftallen probeert Inmotio gezamenlijk met de KNVB en haar partners projecten te vinden die een bijdrage leveren aan de ontwikkeling van het Nederlandse voetbal. Dat kan zijn ten behoeve van de jeugdopleidingen, scheidsrechters, revalidatie of vertegenwoordigende elftallen. Voorbeelden van oplossingen waar gezamenlijk aan gewerkt wordt zijn onder andere Future Rules of Football, Smart Sensor Shorts, Max Intensity Period en Data Provider Agnostic Platform for Performance data. Tijdens deze sessie zullen een aantal van deze voorbeelden gepresenteerd worden en zal een doorkijk worden gegeven naar de toekomst mogelijkheden van het data gebruik.
Over Inmotio
Inmotio was established in Amsterdam, Netherlands by TNO and Abatec Electronic in 2006. To date, Inmotio has provided a comprehensive coaching application through both physical and tactical insights for over 10 years. Inmotio has great expertise in a wide range of data-driven performance analysis methods including the delivery of Local Positioning Measurement (LPM) and GPS solutions. At the end of 2020 Inmotio merged with another sports performance analysis company, BallJames. BallJames added an optical football tracking solution, based on agnostic camera's. Moving forwards, Inmotio will continue its development as one of the industry leaders when it comes to tracking solutions in sports performance analysis and offering a wide-range of sports tracking solutions through wearables, hybrid tracking and full optical tracking.
DEEL DIT BERICHT IN JE NETWERK:
MEER LEZEN?
Bekijk hier alle blogs.